Stop Screwing Around Jar (Stop Cheating)
$450
This spell is only available via consultation.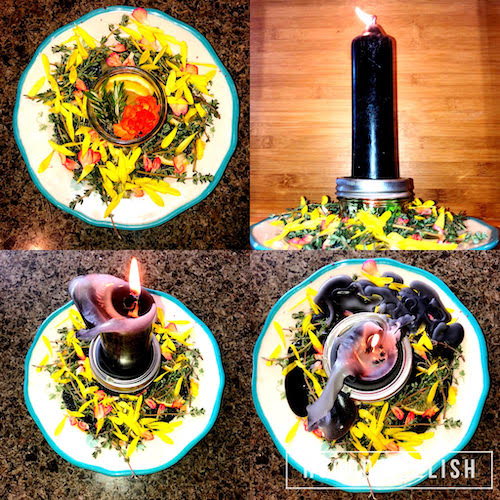 Spell Strength





Description
Had about enough of an unfaithful partner? Someone you love screwing around and just won't quit? Sick of your man or woman's wandering eye? This jar will cut off the bad behavior at the knees. Designed to make all potential lovers but you find your mate repulsive, and make your mate find all other's but you disgusting, this little jar packs a big punch to stop flirtations and cheating.
Uses:
Cursing vinegar, black salt, scorpion oil, handmade binding powder, traditional herbs, customized petition and prayers, burial in a traditional grave yard with offerings for sealing.
Good for:
Stopping a flirtatious person from flirting with others
Stopping chronic cheating
Making someone stop sleeping around
Bringing playboys/girls to be faithful
Ending 'casual sex as a hobby' behavior
Includes:
Full 7-day long jar work and candle vigil with personal prayer working by Ms Avi
Customized petition for your situation
Protection and sealing work to ensure the spell lasts and remains secret
Photos of you work
Basic candle reading (See "candle reading options" below)
Candle Reading Options:
Basic: Ms Avi reads the timeframe of the work along with 1-2 sentences on the work's outcome and how it will manifest. (Average: 100-200 words)
Premium: Mis Avi reads the flame, timeframe, and all the major shapes for your working. Personalized interpretations for each wax formations and messages from spirit will also be included when applicable. This reading gives you detail information about events, timelines, and energies you will encounter as your spell comes to be. (Average: 1000-3000 Words)
All spell works come with a basic candle read. This includes the timeframe for your work and 1-3 sentences summarizing the work and how it will manifest.
If you would like a full reading of your candle, please add a "Premium Candle Reading" item to your purchase for each spell you would like a premium candle reading on.