Premium Candle Reading
$100
This spell is only available via consultation.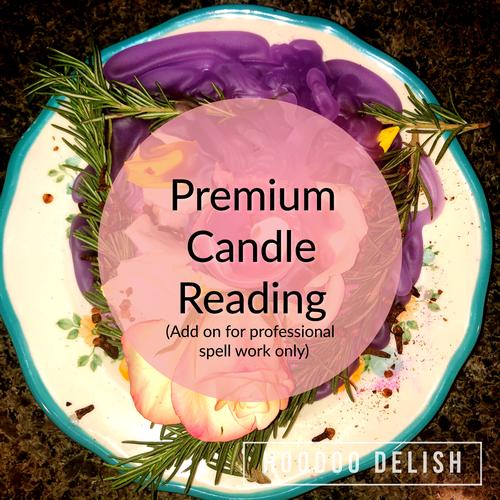 Spell Strength





Description
This work is an add on for professional spell work done by Ms Avi.
Do you need more detail on the candle reading for your work? Want to make sure you have the best possible understanding of how spirit will unfold your spell results?
A premium candle reading goes in-depth on your spell work to pain the clearest picture possible of how your spell will manifest.
Includes:
An average of 1000-3000 words and may include any or all of the following (depending on your candle's specific burn).
Timeframe to expect results.
Detailed notes about the smoke and flame (if applicable).
Details of all major wax shapes, their meanings, and personalized interpretation for how they relate to your work.
Messages for you from spirit (if applicable).
Detailed information about events and energies you will encounter as your spell comes to be.
Please do not order this item to have Ms Avi read a candle she did not burn. She usually cannot give this level of detail on other's work.