Coffin Binding (Ultimate Relationship Ender)
$950
This spell is only available via consultation.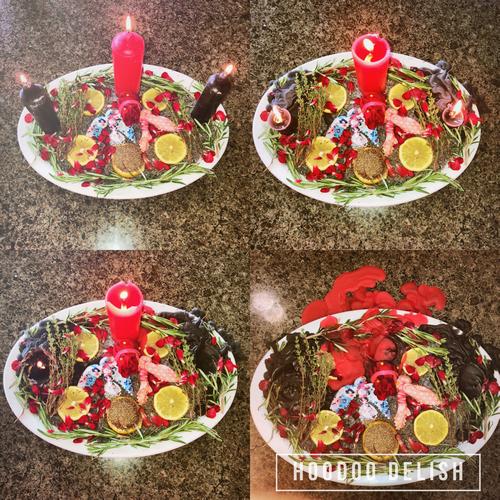 Spell Strength





Description
Have you absolutely had enough of a certain person, couple, or relationship? This traditional hoodoo doll ritual is a permanent solution. It is the ultimate relationship ender. Up to 4 people can be baptized into these bespoke hoodoo dolls, and worked through 10 rituals to bind them, break all ties between them, and bury their relationship forever so they never reunite. This works on marriages, friend groups, romantic couples, affairs, cliques, and more.
Uses:
Wildcraft or family farm lemons, traditional vinegar, cursing salt, black powder, black arts oil, scorpion powder, traditional doll work, licorice root work, high john root work, and more depending on your specific needs.
Good for:
Ending relationships forever
Binding people way from each other permanently
Destroying affairs
Getting rid of toxic people groups, bosses, and clique
Breaking through manipulative love relationships and gaslighting
Banishing undesirable lovers, ex's, and others
Includes:
Full 10-day long doll work and candle vigil with personal prayer working by Ms Avi
Customized petition for your situation
Protection and sealing work to ensure the spell lasts and remains secret
Photos of you work
Basic candle reading (See "candle reading options" below)
Candle Reading Options:
Basic: Ms Avi reads the timeframe of the work along with 1-2 sentences on the work's outcome and how it will manifest. (Average: 100-200 words)
Premium: Mis Avi reads the flame, timeframe, and all the major shapes for your working. Personalized interpretations for each wax formations and messages from spirit will also be included when applicable. This reading gives you detail information about events, timelines, and energies you will encounter as your spell comes to be. (Average: 1000-3000 Words)
All spell works come with a basic candle read. This includes the timeframe for your work and 1-3 sentences summarizing the work and how it will manifest.
If you would like a full reading of your candle, please add a "Premium Candle Reading" item to your purchase for each spell you would like a premium candle reading on.