Heavy Tie Breaker (Ultimate Emergency Cut and Clear)
$1,350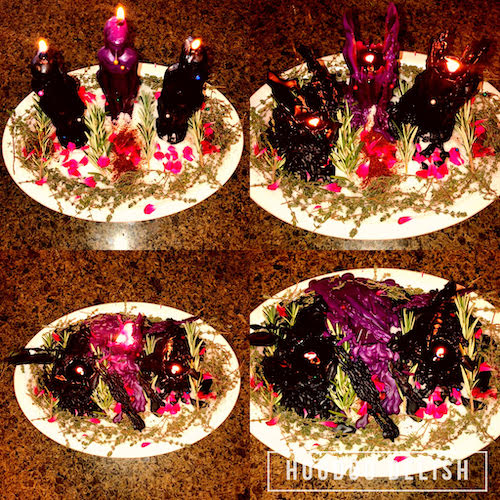 Spell Strength





Description
Do you need to get someone (or more than one person) out of your life ASAP? Do you need to break up a couple, group, or situation urgently? Is someone incredibly stubborn and refusing to let go of your beloved, your family, or you? This spell is the heaviest of hard-core cut and clear. It cuts karmic, spiritual, emotional, financial, physical, and mental ties. Designed to break through even heavy duty spell binding, this working can be used on up to 4 people at once. (Example: Your beloved, their ex, their new partner, and their FWB. OR You, your ex, your ex's mom, your ex's endless delay of the divorce.)
Uses:
Blockbreaker salt, cursing salt, blessing salt, white spirit dust, traditional oils and herbs, custom petition, personalized prayers for your situation, graveyard burial.
Good for:
Breaking karmic connections
Getting rid of stubborn people who won't go away
Breaking through addictive or compulsive connections
Banishing toxic and abusive people
Dissolving unhealthy parent/child connections
Cutting off psychic vampires and spiritual abusers
Bringing an end to contact with stubborn people
Undoing serious love, sex, or financial binding
Includes:
Full 13-day long jar work and candle vigil with personal prayer working by Ms Avi
Customized petition for your situation
Protection and sealing work to ensure the spell lasts and remains secret
Photos of you work
Basic candle reading (See "candle reading options" below)
Candle Reading Options:
Basic: Ms Avi reads the timeframe of the work along with 1-2 sentences on the work's outcome and how it will manifest. (Average: 100-200 words)
Premium: Mis Avi reads the flame, timeframe, and all the major shapes for your working. Personalized interpretations for each wax formations and messages from spirit will also be included when applicable. This reading gives you detail information about events, timelines, and energies you will encounter as your spell comes to be. (Average: 1000-3000 Words)
All spell works come with a basic candle read. This includes the timeframe for your work and 1-3 sentences summarizing the work and how it will manifest.
If you would like a full reading of your candle, please add a "Premium Candle Reading" item to your purchase for each spell you would like a premium candle reading on.