Change Their Mind (To Change a Choice/Opinion)
$775
This spell is only available via consultation.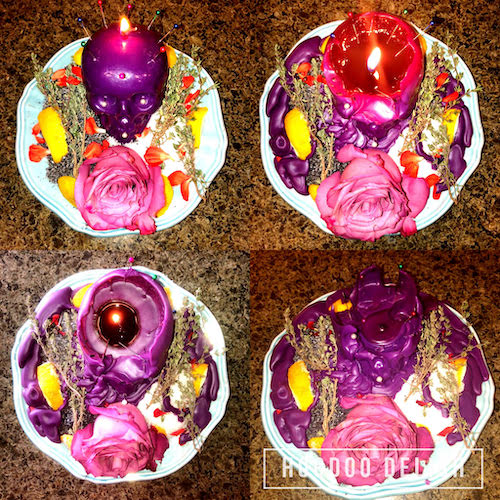 Spell Strength





Description
Has someone in you're life made a disastrous or painful choice and you need them to change their mind? Has someone rejected your love and relationship? Has someone refused to accept your identity? Did a boss turn down your opportunity for advancement? If you need to change the mind of a stubborn person, this spell is exactly for you. It gets inside their head, bends their will, and changes their thoughts and opinions about your situation. 2-4 Specific (related) thought changes can be placed in your target's head with this work. (Example: Bob now wants to marry me. Bob chooses to fully commit to me. Bob returns to me and rekindles our relationship.)
Uses:
Blessing salts, customized powders, handmade domination and persuasion oils, traditional herbs, custom petition and prayers written for you specific situation and target.
Good for:
Changing anyone's mind about any specific choice
Returning lost lovers
Restoring broken relationships
Making someone accept your identity/religion/orientation
Reversing destructive choices and attitudes
Includes:
Full 13-day long jar work and candle vigil with personal prayer working by Ms Avi
Customized petition for your situation
Protection and sealing work to ensure the spell lasts and remains secret
Photos of you work
Basic candle reading (See "candle reading options" below)
Candle Reading Options:
Basic: Ms Avi reads the timeframe of the work along with 1-2 sentences on the work's outcome and how it will manifest. (Average: 100-200 words)
Premium: Mis Avi reads the flame, timeframe, and all the major shapes for your working. Personalized interpretations for each wax formations and messages from spirit will also be included when applicable. This reading gives you detail information about events, timelines, and energies you will encounter as your spell comes to be. (Average: 1000-3000 Words)
All spell works come with a basic candle read. This includes the timeframe for your work and 1-3 sentences summarizing the work and how it will manifest.
If you would like a full reading of your candle, please add a "Premium Candle Reading" item to your purchase for each spell you would like a premium candle reading on.