Cast All Enemies (Reputation Destroyer)
$825
This spell is only available via consultation.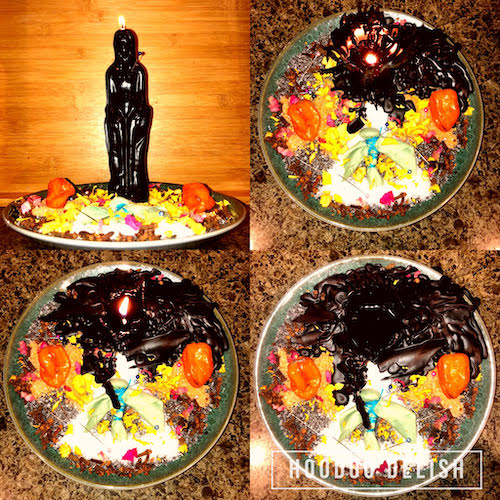 Spell Strength





Description
Do you have an enemy that need to be exposed, broken, and removed from power? Has someone cause you or your loved ones harm? Does this person seem untouchable or protected by corruption and favoritism? This working is what you need. It is perfect for stubborn or powerful targets that need to be removed from your life and punished for the evil that they have done. It binds their power, removes their allies, and forces them to deal with the consequences of what they have done. A powerful and unforgiving curse.
Uses:
Cursing salts, traditional hoodoo doll, baptized candle, scorpion and spider queen oils, truth and justice powder, traditional domination and control roots, customized herbs for this particular target, traditional hoodoo petition
Good for:
Exposing fake, evil, and hypocritical people
Destroying the reputation of evil people
Removing protection from enemies
Getting revenge on stubborn or hard to reach targets
Includes:
Full 7-day long work and candle vigil with personal prayer working by Ms Avi
Customized petition for your situation
Protection and sealing work to ensure the spell lasts and remains secret
Photos of you work
Basic candle reading (See "candle reading options" below)
Candle Reading Options:
Basic: Ms Avi reads the timeframe of the work along with 1-2 sentences on the work's outcome and how it will manifest. (Average: 100-200 words)
Premium: Mis Avi reads the flame, timeframe, and all the major shapes for your working. Personalized interpretations for each wax formations and messages from spirit will also be included when applicable. This reading gives you detail information about events, timelines, and energies you will encounter as your spell comes to be. (Average: 1000-3000 Words)
All spell works come with a basic candle read. This includes the timeframe for your work and 1-3 sentences summarizing the work and how it will manifest.
If you would like a full reading of your candle, please add a "Premium Candle Reading" item to your purchase for each spell you would like a premium candle reading on.